Interim management
Interim management voor Shanghai Chuanlin. Shanghai Chuanlin is van oorsprong een "die casting en machining" bedrijf gevestigd in Shanghai en Nantong en heeft zich vanaf 2005 steeds meer toegelegd op de ontwikkeling van componenten voor de Light Electric Vehicles (LEV) en dan in het bijzonder voor elektrische fietsen. Deze activiteiten vinden voornamelijk plaats in het daarvoor opgerichte bedrijf Nantong Leisheng Special Motor. De BNew Group heeft gedurende een interim opdracht van een kleine 5 jaar het bedrijf uit Shanghai en Nantong op verschillende bedrijfsonderdelen ondersteund.
Productie: het verhogen van productiekwaliteit door implementatie van verschillende controlesystemen en een meer efficiënte rapportagemethode.

Productie: verlagen productiekosten door efficiëntere routing en lagere uitvalpercentages

Ontwikkeling: begeleiding in het opzetten en uitbouwen van verschillende R&D afdelingen voor elektronica, software en mechanische onderdelen.

Business development Europa en Amerika: aanboren nieuwe strategische klanten en relaties onderhouden met strategische klanten.

Tijdens deze interimopdracht zijn verschillenden producten ontwikkeld. Zoals:

een compacte direct drive voorwielmotor

compacte direct drive motor met geïntegreerde motorcontroller

een compacte direct drive achterwielmotor met een geïntegreerde 5-versnellingsnaaf

een ebike-controller voor aansturing van motor, display, batterijpakket

ontwikkeling van een compleet nieuwe ebike waarvan alle onderdelen in huis gemaakt zijn. Van frame tot ebike-onderdelen.
In de onderstaande afspeellijst komen producten aan bod die hierboven benoemd zijn:
Interim management
Interim management at Shanghai Chuanlin. Shanghai Chuanlin is originally a "die cast and machining" manufacturer located with production plants in Shanghai and Nantong. From the year 2005 Shanghai Chuanlin started to develop products for Light Electric Vehicles (LEV) and in special electric parts for ebikes. Nantong Leisheng Special Motor was founded to group the new LEV activities together. Over a period of 5 year the BNew Group has worked as an interim organisation for the companies at Shanghai and Nantong. The BNew Group supported different business units like:
Production: improving the production quality by implementing new control systems and efficient reporting.

Production: reducing the production cost by optimizing the production flow and reducing the reject rate.

Product development: guiding the activities to establish new R&D departments for, software development, electronic development and developing mechanical parts.

Business development in Europe and Amerika: explore new strategic customers and maintain the relationship.

During the interim period the following products were developed and introduced to the market:

A compact direct drive front wheel motor.

A compact direct drive motor with integrated motor controller.

A compact direct rear wheel motor with an integrated 5-speed gear hub.

an ebike-controller for controlling motor, display and battery pack

A new ebike concept of which all ebike parts and frame are developed in house.
Please look to the Youtube playlist below? The playlist is showing movies where some of the above products are demonstrated:
FEEL FREE TO CONTACT US, FOR SUPPORT ON EBIKE DEVELOPMENT, FOR ADVICE AND INTERIM MANAGEMENT
NL: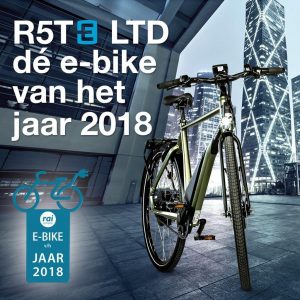 Sparta won de prijs e-bike van het jaar 2018 met de R5TE LTD. BNew Group was betrokken bij de ontwikkeling van de motor en de controller die voor deze fiets gebruikt zijn.
EN: Sparta won the e-bike prize of the year 2018 with the R5TE LTD. BNew Group was involved in the development of the direct drive motor and the ebike controller used for this bicycle.